As I started my banking career in Brazil, I learned how our financial institutions had to interact. Today, I want to bring you a little more of how do this system connects and deal with its transactions. As far as I understand, Brazil has a state of the art integrated financial system, where regulators have access to real time risk monitoring. As in every country, the Exchange is like a club, managed by all the Brokerage Houses.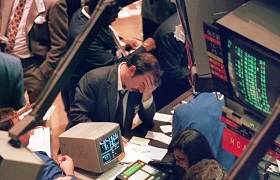 Back in the 1980's the BOVESPA - Bolsa de Valores de Sao Paulo had one of the biggest risk episodes of its history, as one participant managed to "hack" the circular design of the system.  This single speculator was responsible for one of the biggest crisis in the world by that time and in the 9th of June of 1989 the Rio de Janeiro stock exchange went bankrupt and the Sao Paulo stock exchange was severely hit. The whole architecture of the system had to be re-designed and so was the Brazilian Payment System. Today, those institutions are solid, but in their current model of operations comes a history of learning with inflation, speculation, smart actors trying to play the system and real-time monitoring. That's why I think it is so important to understand the technology of the Brazilian financial institutions to you. Not because of patriotism, but because of the evolution it brought to our solid technological backbone.
In Brazil, the exchange sector is vertically integrated. B3 performs all trading and post-trading activities for equities, derivatives and other securities. All the services required by the participants (investors and brokerage houses) from buy and sell transactions to clearing and risk control, settlement and complete custody of assets.
B3 S.A. – Brasil, Bolsa, Balcão is one of the world's largest financial market infrastructure providers by market value. The services it offers range from exchange trading, clearing and other post-trade services to registration of over-the-counter (OTC) transactions and of vehicle and real estate loans.
B3 was established in March 2017 when the securities, commodities and futures exchange activities of BM&F BOVESPA were combined with the activities of Cetip, a provider of financial services for the organised OTC market. This combination consolidated the Company's position as a financial market infrastructure and enabled it to extend the range of services and products offered to customers while creating efficiencies for the Company and for the market.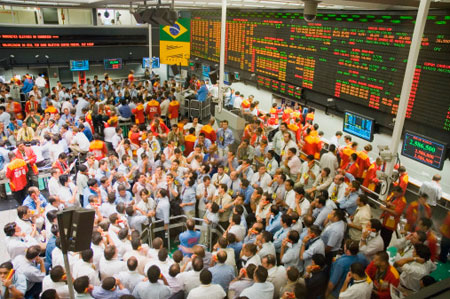 In the markets for exchange-traded products B3 develops, implements and operates trading and post-trading (clearing and settlement) systems and services for equities, equity, financial and commodity derivatives, bonds, federal government debt securities, spot currencies and agricultural commodities. It provides a listing service and acts as central securities depository (CSD) for the assets traded in its environments. It also offers software and index licensing services. Its operations in these markets require constant investment in technological infrastructure, as well as control and management of the risks inherent in these activities in order to ensure they operate efficiently and securely.
For unlisted products traded bilaterally on the OTC market, such as financial instruments issued by banks and customized derivatives, B3 offers the infrastructure for registration of these trades by market participants.
In addition, through its vehicle and real estate financing unit the Company offers products and services that streamline local credit analysis and approval, making access to secured loans easier, faster and safer.
Alongside its operational, technological and risk management excellence, B3 also boosts the dynamics of the markets it manages by means of innovation and product development, as well as educational programs for the general public.
My career started trading derivatives at the so-called BMF. The picture above shows a trading pitch full of brokers. Each one of them had a unique code (I was JUP) and they traded each financial product in a specific pitch. The pitches with highest liquidity was the next month's USD/BRL futures or the JAN'NEXTYEAR Interest Rate contract. Each broker had a phone line connected with the exchange where they would receive BUY or SELL orders to shout to other brokers in the floor. This was called an "open outcry" market, a real jungle, where in days of high speculation the poor brokers would end by losing their voice. This antique and not human organization has become history. Today all is done exclusively by computers, but a lot of the brazilian expertise is on doing OTC (over the counter) trading, as brazilians like to deal with each other on the phone. Chatting orders have been around since the early 2000s and confirmations of valid orders are accepted by chat, email, fax, telephone, etc. The history of telecommunications comes together with the financial systems.
High Frequency Trading deserves a post on its own. And so does the brazilian payment system.  I'm happy to bring this knowledge to my blockchain developer friends that are building the infra-structure of a DECENTRALISED future. To get there, we all need to understand how the current system operates.