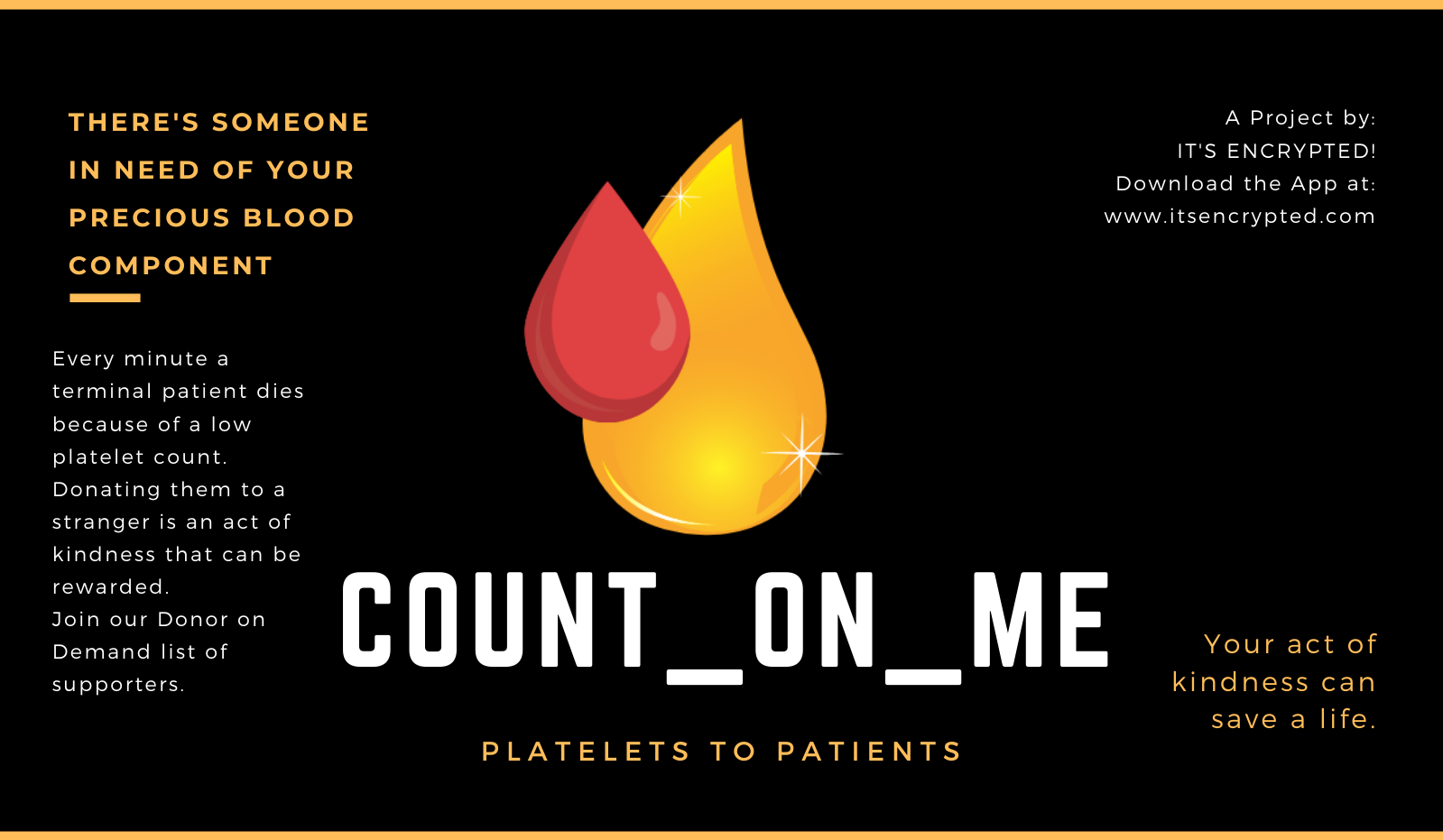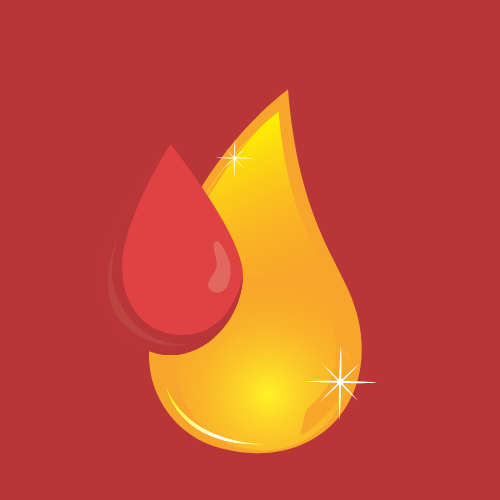 Our mission is to connect patients with donors and allowing them to connect in a secure and meaningful way. Using the Web3 framework, the App is coming up to provide an impact in many lives. Donation is an act of kindness, and your time and dedication can be rewarded. 

Fill up our questionnaire below and help the network to grow. A close friend or relative might be in need of a platelet bag one day. We never know! 
 
Your contribution is valuable. We all have a list of excuses. 
Be part of the rare ones that take action. 

How many lives will you impact today?
Count on Me is an App being designed to help patients around the world to have access to platelets donors. Platelets are a unique blood component that anyone can donate and help to save a live. 
The problem? 
They have a very short shelf life. Lasting less than 5 days, platelets are ALWAYS on demand from major hospitals. And finding compatible donors is a challenge.

BUT YOU CAN MAKE A DIFFERENCE!

Join our list of supporters today. Be that special someone that we can count on in moments of need. 
Thanks for taking this important step. Your act of kindness can save lives. 
For the purpose of research and Proof of Concept, please let me know your blood type and your platelet count (it can range from 150,000 to 450,000).
If you have done a Complete Blood Count Exam in the past 6 months, and would like to share it with me, please upload it here and insert the date that the exam was done .
This form is an initial screening for the project, I will be happy to have you joining our donor list.
 
Your feedback is highly appreciated. Please let me know what are your biggest motivations to donate, and if you don't want to donate what are your biggest impediments.  We would like to see you more often in a donation center near you and hopefully connect you with those in need of your support.
Peer to peer - Platelets to Patients - P2P  |  Privacy for your data   | Meaningful connections   | Social Impact |  Changing the world one drop at a time.